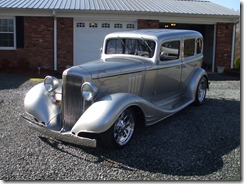 The used car market is hot hot hot!!!!!
There is a serious shortage of vehicles out in the marketplace causing a big spike in used vehicle prices.  If you are in the market for a vehicle right now, make sure you are shopping around for the best deal.
Many people do internet searches for vehicles on sites like Autotrader.com.  Don't just look at the first 2 pages of your search.  Keep digging through, you might find the discount on page 5 or 6. 
If you are trading in a vehicle, make sure it is clean before going to the dealer.  It could even be worth the extra $50 to have a quick detail.  People think more positively towards a clean car and dealers are no different.  They are more likely to give you a bit more money for your car if they perceive it as nice vehicle.
Was your car in a major accident that was not your fault.  Have you tried to claim diminished value from the other persons' insurance company?  (See the diminished value section of our site).
Do you know what loan terms you qualify for?  Check with your bank to see what kind of percentage rate and loan amount you can get and compare that to what the dealer offers you.
The key is to be prepared!