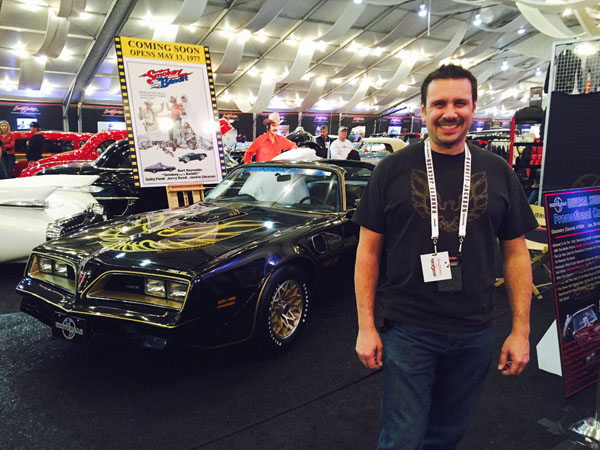 Founded by Brian Manning, Mr. Manning has been associated with various facets of the auto industry for over 30 years. During this period Mr. Manning has gained a wealth of diversified information and experience from all kinds of hobbies, careers, pursuits and personal goals affiliated with automobiles.
Brian Manning began his automotive career as a service station attendant at a prominent station in New Jersey. While working for this station, Mr. Manning was trained on several different methods of vehicle maintenance as well as many facets of mechanical repair.
Mr. Manning's next automotive venture was at a Lincoln-Mercury dealership. Brian was responsible for detailing new vehicles for delivery, as well as performing maintenance on the high line pre-owned inventory.
After completion of his college degree, Mr. Manning pursued a career with a major rental car agency. As he advanced through the company through various promotions, Mr. Manning moved into the vehicle remarketing department. Brian was involved in the wholesale vehicle market for over 14 years, and appraised thousands of cars in each of those years. Throughout his time in this arena, Mr. Manning personally trained many different employees on appraisal methods and techniques.
In addition, Mr. Manning has extensive vehicle auction experience which includes both purchasing and selling large volumes of vehicles. Mr. Manning also has a vast knowledge of damaged and salvage vehicles and has sold and reviewed estimates of numerous vehicles throughout those 14 years.
Brian Manning is licensed appraiser in state of North Carolina through the North Carolina Department of Insurance.
Due to his knowledge and passion for custom and classic vehicle industry, Mr. Manning continued to increase his automotive knowledge. Brian Manning was trained to appraise classic and custom vehicles by Jeff Hyman. Jeff Hyman is based in Southern California and has appraised many vehicles for Boyd Coddington, Chip Foose and Barry White and is highly respected throughout the industry.
Mr. Manning has trained and is member of International Automotive Appraisers Association. Brian has attended many continuing education classes and meetings with the IAAA and is active member. The IAAA, Brian has received specialized training in diminished value. In addition, Brian is Certified Master Appraiser through the IAAA. He is limited number of IAAA Master Appraisers and went through extensive training to receive this designation.
Brian also is member of N.A.D.A. advisory board and is utilized for input and information their guidebooks on regular basis.
Also, Brian is member of NCRS (National Corvette Restorer's Society) and is member the Tarheel Tiger's Pontiac Club.
Brian has experience as a car show judge and is often sought after to perform these duties for a number of different vehicle events.
In addition, Brian has been interviewed to share his appraisal expertise on the nationally syndicated radio show "Car Concerns". Mr. Manning has appraised cars for members of the NFL, NHL, NBA and NASCAR, as well as CEO's and presidents of major companies. Brian has appraised many vehicles for NASCAR and dealer legend Rick Hendrick, as well as the CEO of Auto Trader, and former racing crew chief and host of the television show Americarna, Ray Evernham. Brian also appraises many vehicles for JJ Best Banc and Woodside Credit.
Brian was expert witness of choice in case the $110,000 judgement for his client of a fraudulent 1970 Pontiac GTO. The case gained nationwide attention and was documented in the December, 2016 issue of Sports Car Marketplace Magazine.
Vehicles have been Brian's passion throughout his entire life. From a very young age, cars have been an integral part of his life and the enthusiasm for all things automotive still continues today. Due to the strong interest that Mr. Manning for hobby and business, he has collected and restored many different classic vehicles.