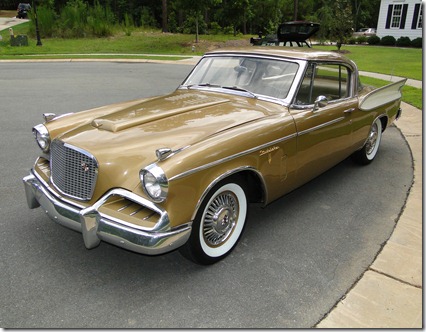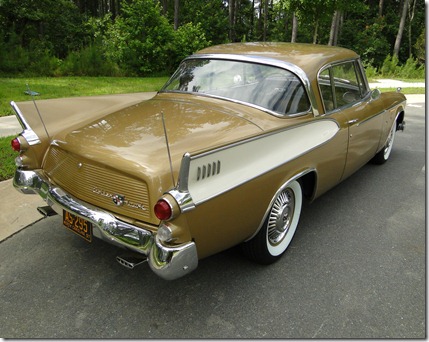 The Golden Hawk started life in 1956 which came from the President Speedster model.
Because of the merge of Packard and Studebaker, the 1956 model came with a Packard 352 cubic inch engine good for 275HP.
In 1957 Packard ceased building it's fullsize cars and stopped building the 352 engine, so Studebaker's biggest engine was the Supercharged 289 which also pumped out
275HP.   1957 was the last year for the Golden Hawk, as they changed the names of the cars to many different "Hawks" such as the Silver Hawk and the Gran Turismo Hawk.  So
in essence, 1957 is the only year you can get a Golden Hawk with a Supercharged 289 engine. 
This car is a phenomenal example of a 1957 Golden Hawk, right down to the dual antennas, the dual exhaust bafflers and posi-rear.