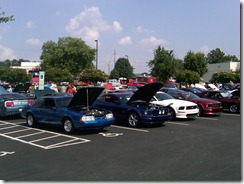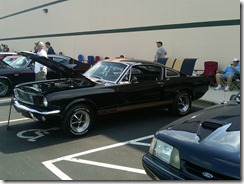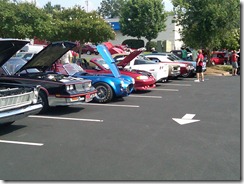 It was hot, but there were a lot of great cars out at Grill 57 in Garner this past Saturday.
The Chatham County Stallions were there in full force and I want to thank Linda for linking me with there website!  Thanks Linda!  I hope to meet with you again soon.
I was very impressed with the Shelby GT350H in the photo above.  It was a beautiful example of this rare vehicle.
And thanks to all that took the time to speak with me on Saturday.  If you ever have any questions, please do not hesitate to contact us.