I recently appraised a 1941 Chrysler Sedan that was last on the road somewhere around 1958 and has been parked ever since.
The owner's son asked if I saw the broken window, and I said I had.  Here is the picture of the window.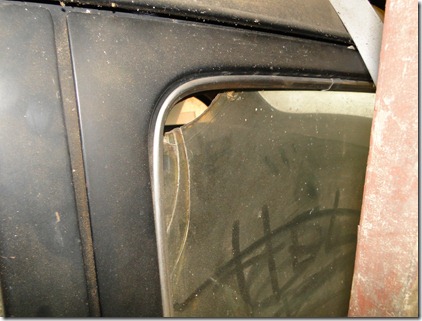 He then asked if I wanted to know how this window broke.
The son proceeded to tell me that his mother and father were on a double date with friends up in New York.
They all decided to go to a drive in movie.  When the movie was over, his father forgot to remove the speaker and drove off causing the damage. 
It is so great to see this kind of character to a vehicle.
Every car has a story, it was fantastic to hear about this Chrysler's stories!!!!!!!