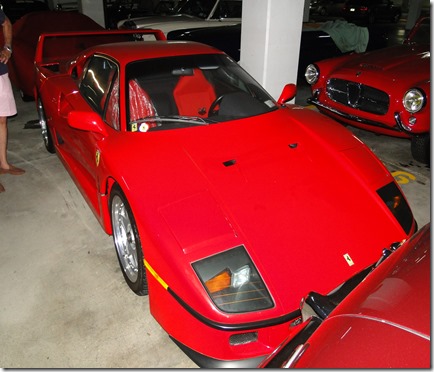 Ferrari F40.
This is a highly desirable Ferrari F40.
The F40 was built from 1987-1992 and was the fastest production Ferrari at the time.  It was produced with a twin turbo 2.9 Liter engine which was capable of getting from 0-60 in 3.8 seconds.  A total of only 1,315 F40's were ever produced. 
Average current prices for these are between $700,000- $800,000.