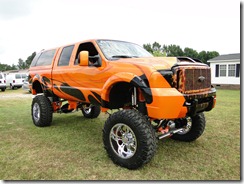 Have you invested your time and hard earned money into your truck?
What would happen if it was stolen or involved in an accident that was not your fault?
Make sure you protect your money.  NC Auto Appraisal can do an appraisal to help you document your vehicle properly to your insurance company.  Doing so will help alleviate any question as to what is in your truck as well as what it's true value is.
Don't leave yourself unprotected.  Make sure you get an appraisal on your custom truck or vehicle today!
(919)-606-6720